Advantages of having a Mini Vending Machine in your company:
Diversify the spaces of your company by implementing food or soft drinks mini vending machine. This will help to make a more friendly and optimal environment therefore your employees will be much more efficient.
You can optimize the production times of your employees furthermore by installing snack machines. These machines save time as a result, having a quick snacks is necessary to obtain enough energy in the day and therefore fulfill all the obligations of everyday life.
To clarify, such machines are offering options and ideas to feed at work, in schools, hospitals, institutions, and many other places.
Certainly, this is a great way to contribute to the well-being and satisfaction of employees, visitors and members of the public that for instance are traveling through our facilities.
Reasons to have Mini Vending Machine:
We remain busy in our daily routine for example activities, meetings, appointments and a lot of responsibilities that, sometimes, usually absorb and trap us. In such busy schedule, we always look for ways that help us for distraction.
Mini Vending Machine gives us break with drinks and snacks. In addition helps us to distract our busy mind, therefore we can work better.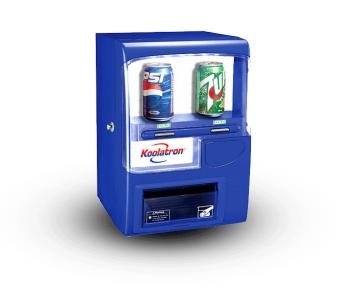 And more over to this they also have the following advantages:
Variety of Mini Vending Machine:
Many types of automatic vending machines offer a wide variety of services and products ranging from newspapers, sanitary ware, toilet paper, and medicines, to well-known snacks in various presentations.
For example, the food vending has a large assortment of foods and beverages, that is to say water, coffee, soda, candy, cookies, and even more, other products to meet the needs of people in your facilities.
As you can see, there is nothing left outside the dispensing machines. Products of the highest quality and recognized by the common denominator of being available to people for consumption, thanks to vending machines, designed to calm your cravings.
Low maintenance:
A Mini Vending Machine usually requires little maintenance effort, s a result makes them a safe investment.
Convenient access to healthier options:
Vending machines are loaded with a variety of meals, drinks, and snacks. The best part of such machine is that vendor can added varieties. It gives company's staff easy access to healthier food choice. Consequently, it can support their personal wellness goals. In addition, it helps to reduce the stress of running out for food when deadlines are alarming.
More productive employees:
Employees are the backbone of any company, as a result being aware of their needs will be essential to find new ways to improve productivity.
A Vending Machine for companies can contribute to the general well-being of your company's staff since, on the one hand, they avoid the work of leaving the company's facilities to acquire food, consequently reducing periods of pause and optimizing daily times, on the other hand, healthy eating in dispensing machines can fill workers with energy and eliminate the effects that insane foods have on the body.
The possibility to choose:
Mini vending machine offers different types of foods, drinks, and coffee. In conclusion we have wide variety of options to choose from, that allows customizing the offer according to the needs and characteristics of your staff.